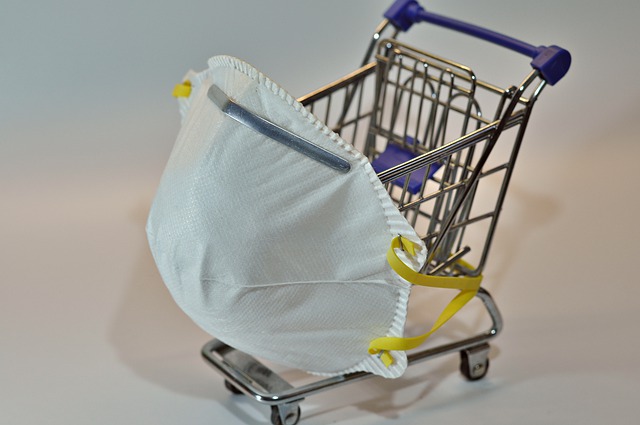 When the COVID-19 pandemic hit us, it changed people's buying behaviors. Learning more about these changes can help you understand the new digital marketing environment post-pandemic. It can set your marketing strategy in the years to come.
Here are the top changes that will set the direction of your digital marketing strategy:
1. Digital Shopping Will Continue to Grow
Even if the COVID-19 cases in your place might have declined compared to previous months, there are still risks when you go out. It would still be safer to observe social distancing and stay at home as much as possible. Fortunately, you can do your shopping through e-commerce sites.
Data shows that after a 25.7% growth in 2020, global retail commerce sales reached $4.921 trillion in 2021. In October 2021, 48% of US shoppers claimed they have been buying more online since the pandemic.
Experts believe that e-commerce will continue to grow even after the pandemic. The change might not be as significant as it was in 2021 compared to 2020, but online shopping will expand more than how it did before COVID-19 started. It is another reason to make changes to your digital marketing approach.
2. Businesses Have to Find the Perfect Balance Between Hygiene and Environmental Protection
More stores will likely find ways to sustain contactless transactions with their customers. A good example would be the growing use of self-checkout counters in retail stores. Another example is the promotion of contact-free deliveries among supermarkets, which might remain even after the pandemic.
But businesses are not only expected to establish hygienic practices after the pandemic. They also need to balance these with sustainable practices, such as reducing waste. Many companies have included waste reduction steps in their sustainability plans by reusing, recycling, and composting.
Other businesses have come out with net-zero pledges. These pledges require organizations, cities, states, or countries to counterbalance their greenhouse gas emissions by reducing the same amount through other ways. Some do it by cutting down on fossil fuel consumption through improved energy efficiency or renewable energy. Others plant trees, finance farmers to cut down on their use of synthetic fertilizer, and plant cover crops.
3. Customers Now Prefer Brands with Great Values
The pandemic eroded brand loyalty, as more consumers have switched brands or showed a willingness to try other brands. This behavior is likely due to the increasing consumer activism and awareness in 2020. Consumers are keener on sticking to brands that align themselves with good values.
Brand preferences change as customers consider trust, social responsibility, sustainability, and ethical sourcing. Take this behavior into consideration when you adjust your digital marketing plans. Remember, one of the top digital marketing trends this 2022 is consumers prefer to buy from brands that care.
The COVID-19 pandemic has put the social responsibility of businesses under the spotlight. It brought back the need for companies to prioritize purpose over profits. If you want to gain your customers' trust, consider doing the following:
Prioritize employee wellbeing. It might mean giving your employees masks and hygiene products and deep cleaning the office during the pandemic. However, it helps if you also listen to your staff and implement policies to keep them safe. Make sure to communicate what you are doing to keep your consumers and employees safe in your digital marketing campaigns.
Ensure business resilience. As a business, you need to show that you can keep your business going despite the changes in the market after the pandemic. A stable business makes its consumers feel less threatened about getting disrupted. Don't forget to include the assurance of a resilient company in your digital marketing efforts.
Show that you are helping, not merely selling. Establish loyalty and trust among your customers by serving your communities and caring for things that matter. As discussed earlier, you need to balance keeping your customers safe even after the pandemic and caring for nature. Tweak your digital marketing techniques to reflect this change.
4. Customer Experience Will Matter Even More
Customers will probably look for brands that make them feel valued by providing excellent customer service. They need brands that seek to provide solutions to their problems. Emphasize this in your digital marketing campaigns.
For instance, many businesses created online shops or curbside pick-ups for their brick-and-mortar stores to encourage contactless shopping. Others counted on delivery apps as their partner in distributing their goods. Some opened virtual settings for a live product demo, online consultations, and other virtual meetings.
As more customers go online during the pandemic, the trend will likely continue. Unfortunately, some customers still complain about glitches online, such as payment processing problems, insufficient availability, or lack of customer support. Improve customer experience by putting up FAQs, using live chats, and relying on Customer Relationship Management (CRM) software.
5. Compassion Should Play a Big Role in Digital Marketing Efforts
Businesses need to do more than provide for their customers' needs. The pandemic awakened everyone's search for caring, reliable, empathetic, and compassionate brands. It pushed them to look for the human aspect in businesses. You don't need to start a foundation overnight or raise the rainbow flag to show solidarity with the LGBTQ community.
A good start in showing compassion in your digital marketing efforts is establishing authentic connections with your consumers. You can start by providing informational articles, solutions to their problems, life hacks, and more. Show them through proper digital marketing techniques that your brand cares.
6. Marketing Efforts Should Be Agile
COVID-19 proved how beneficial it is for marketing efforts to be agile. Agility has become a valuable marketing asset that allows businesses to capitalize on time-sensitive events. Even non-profit organizations can use this agility to get the messaging across and build momentum for their activities based on recent events.
During the pandemic, marketing teams had to be quick on their feet, changing messaging depending on the situation. For instance, they had to change things to accommodate social distancing and best hygiene practices when the pandemic started. Marketing teams had to be flexible and make quick decisions suitable for the changing COVID-19 situations.
7. It Is Time to Rethink Your Marketing Budget
Like many businesses, you might also be dealing with budget cuts. However, it would not do you good if you reduce your marketing budget. Instead, you can rethink how you spent it and see which ad spend gets you the highest return.
Consult your team to check which marketing strategies have given you the most revenue. Evaluate all your current marketing channels. It might be time to redirect the funds from ad spending that does not meet your expected returns.
Instead of spending on your usual traditional advertising channels, consider going more digital. Due to the stay-at-home order during the pandemic, you cannot expect the same number of listeners to your radio ad. The work-from-home setup might continue even after restrictions get lifted, so think about spending more on music streaming platforms and podcasts. It would be merely redirecting your spending to where more people are likely active online.
8. Knowing the Different Market Segments Is Valuable to Your Digital Marketing Efforts
The EY Future Consumer Index determined five market segments that will define consumer demand after the pandemic. These include the following:
Affordability first. Consumers in this segment make up 30% of the market and focus on price as an increasingly important factor before buying. They are mostly pessimistic about the country's financial recovery from the pandemic.
Health first. These consumers make up 26% of the market and choose brands that can reduce their health risks.
Planet first. These consumers represent 17% of the market. They are likely to change their brands to ones that prioritize sustainability and ethical sourcing. Around 59% of this segment will look into buying locally in the years to come.
Society first. These consumers are willing to buy from brands that espouse transparency and honesty for the good of society. They make up 16% of the market and prefer working with other people for the greater good.
Experience first. These consumers represent 11% of the market and are the least worried about their finances and health. Around two-thirds of this segment has expressed willingness to shop at malls weeks after the pandemic gets stabilized.
Use this customer segmentation to develop media strategies relevant to your target market. This way, you can gain your customers' business and earn their trust in the long run.
9. Brand and Paid Marketing Strategies Work
As more customers go online, it drove businesses to promote online. If you want to give your brand the chance to stand out among the noise, paid marketing helps. It also has an easily measurable return on investment. However, the financial constraints might be a problem.
Instead of relying solely on paid marketing to bring in leads, you can also capitalize on brand marketing. It helps shape your customers' perception of your business and its products. You can sway your customers' attention to your brand by promoting your positive values, from sustainability to empathy.
Conclusion
You should consider these new digital marketing strategies while planning your post-pandemic marketing plan. Embrace them to help your business recover faster and succeed. Acknowledge the COVID impact on sales and marketing, and you'll find the motivation you need to adjust as needed. No matter how much things have changed now, the bottom line will always be to prioritize your customers' needs today and tomorrow.