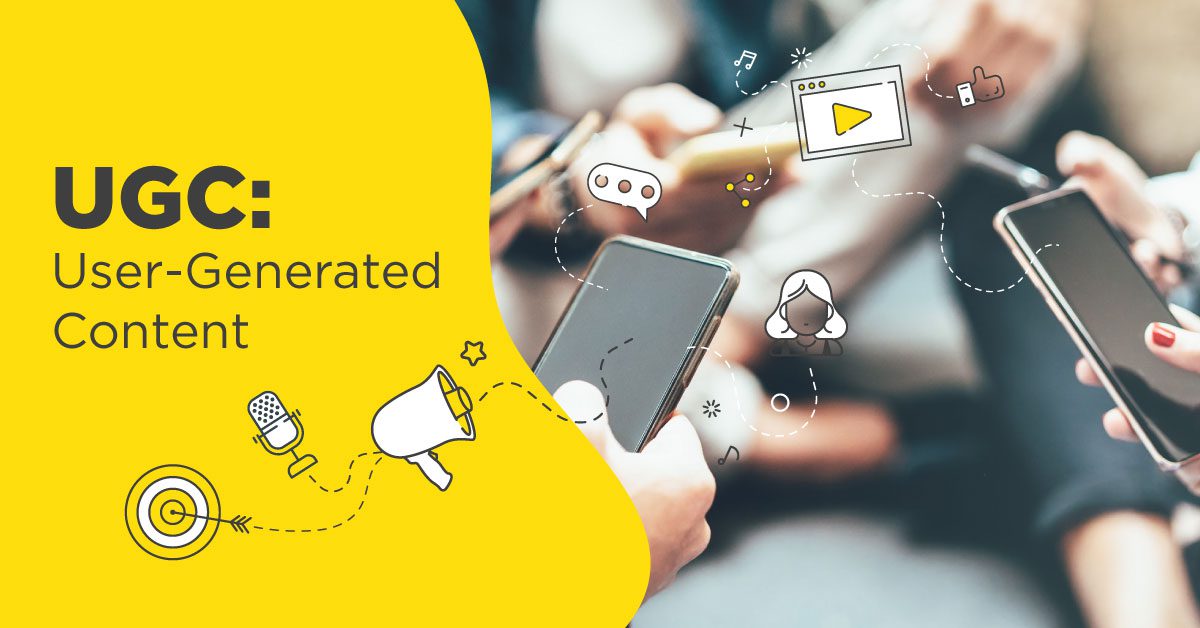 How To Become A UGC Content Creator? You've probably heard people on social media talking about UGC and how it's exploding as a way to make money on social media. In this article, I'll describe what UGC is, how to become a UGC content creator, and some common mistakes to avoid.
Making money on social media is kind of a dream. According to Morning Consult's 2022 Influencer Report, "26% [of Gen Z respondents] strongly agree they would take the opportunity to become an influencer" and "86% are willing to post sponsored content on money exchange".
Those numbers are of course inflated and misrepresented in the latest op-eds about the future of social media and Gen Z habits because of their shock value, but many young people want to monetize their social media content. And you don't have to be an influencer for that.
Let me introduce you to the concept of User Generated Content (UGC).
If you're already familiar with UGC and want to learn how to become a UGC content creator and receive payments, here's a guide for you.
What is a UGC creator?
A UGC creator is a content creator that specializes in user-generated content. While the term can apply to anyone who creates content about specific products (including real customers who aren't paid to post such content), most of the UGC creators you've seen trending on TikTok are doing it for money. They create content for brands that looks like something you see on an influencer's social media page, but with one big difference: where that content lives.
When brands work with influencers, they pay to access the influencer community. That's because when the influencer recommends a product, their community is more likely to buy it.
On the other hand, UGC creators usually don't post the content they are paid for on their profiles. They can have their following, sure, and can even influence their own. But when a brand pays for UGC, they want content that they can post on their channels. What brands look for is authentic content, not the reach of a creator's channels.
UGC can take many forms, from static images to short videos to longer reviews. UGC makers often specialize in one or more of these formats.
What are the benefits of using user-generated content?
So far, it's pretty clear that user-generated content can play an integral role in a brand's content marketing strategy.
After all, especially when resources aren't plentiful, marketing teams are constantly looking for ways to give them more for less.
Overall, there are several reasons why UGC is such a popular choice for many, but we think the following benefits are enough to give you a good idea.
Let's start with the first.
Benefit #1: UGC increases brand awareness
This is one of the most notable benefits that UGC can bring to any type of business, large or small.
Why?
Because as a seller or business owner, your ultimate goal is to get your brand among as many people as possible.
By investing in a UGC strategy, you are collecting more content than you could create on your own; this equates to more exposure and higher engagement rates for your brand.
Imagine the difference between posting to your Instagram account and encouraging your followers to create dozens, if not hundreds, of their posts.
The statistics in the examples we will present later on speak for themselves.
In general, the more recognition you get from UGC, the better the results for your business.
A Bazaarvoice survey supports this claim: 84% of millennials say UGC plays a role in their purchasing decisions.
Benefit #2: UGC is profitable
It's not always easy to find marketing solutions that are cheap or free.
UGC is one of the few to offer this; customers create the assets for you and as a result, they engage your audience.
In a nutshell, it hands the content creation process over to the people who already know about it and manages it, and tracks the results.
What could be better than that?
This will cost you virtually nothing, at least in monetary terms, as you can give thanks in the form of re-entries, contest entries, and free trials, just to name a few.
If you are looking for cost-effective ways to promote your brand, using UGC should be a good idea.
Let's continue.
Benefit #3: UGC Builds Trust and Brand Loyalty
Perhaps one of the greatest benefits of UGC is the fact that it builds trust and loyalty around your brand.
After all, promoting your product and letting others do it for you are two very different things.
Think about it.
Users receive so many ads and other promotional messages that their purchasing decisions are influenced only by sources they trust.
UGC plays a key role in this because it increases brand loyalty in a way that other tactics cannot, be it social media posts or product reviews and testimonials.
According to a study by Kantar, product recommendations from friends and family have a trust score of 93, higher than review sites and news and information websites.
In other words, consumers trust the recommendations of others more than the brands themselves.
This is what a good user-generated content campaign does best.
Give real people the opportunity to express their positive view of you, in the form of quality, creative content; giving you social proof as well.
On to the next item.
Benefit #4: UGC is authentic
Marketers often spend a lot of time and money creating the 'perfect' digital marketing campaign, but they don't realize that one important aspect is missing: authenticity.
Authenticity is one of the things consumers always look for in a brand, especially when they are looking for new products.
As a consumer, how likely are you to buy from a brand that doesn't share user reviews and content that shows the use of its products?
Most likely, you will choose a brand that promotes its customers' experience through real people's stories.
UGC can provide all of the above through authentic forms of content that will set your brand apart from the rest.
By using the Clay and Glow product, you share your personal experience with your followers, potentially giving them a try for themselves.
In general, user-generated content offers benefits that are hard to find in other marketing tactics.
How To Become A UGC Content Creator?
There is a much lower barrier to entry to UGC than influencer marketing. As I mentioned before, there are no follower counts or engagement levels because you don't sell your influence. So you don't need many followers. You also don't need any special equipment or super-advanced technical skills.
So what do you need?
Here are the steps we recommend for anyone just starting with UGC:
1. Discover what makes good content
Start by looking for brands you would like to work with. What kind of UGC do you promote? Are there similarities between each piece of content? Are there any niches where you think you would be particularly strong?
You should also make an effort to find and use UGC content. Don't just scroll, evaluate what you're consuming. What distinguishes good content? How can you make yours fast and easy?
2. Practice creating content
The first piece of content you create is probably not the best. Look at the content you researched and try to create it again. If you want to focus on photos, start by learning the basics of photography, including how to properly expose a photo and how to pose. If video is more your style, you need to work on reading, memorizing, and delivering scripts. You should also study camera angles, transitions, and media effects, such as text overlays and audio tracks.
3. Create a specific UGC account
Not only do you want your UGC account to be separate from your personal or brand accounts for privacy purposes, but it's also important for visibility. Make sure to include "UGC" somewhere in your ID. It is also a good idea to check that the token is available on all platforms where it will be active.
After creating your account, follow other UGC creators on TikTok and Twitter to get involved in the community. This is a great way to learn a lot about the industry, and the network, and generally get your bearings. You will find that many UGC creators are generous with their knowledge and happy to share templates and best practices.
For now, there doesn't seem to be much vigilance in the UGC creator community. There are plenty of opportunities for everyone, which favors collaboration over competition.
4. Build a portfolio of UGC creators
As with any creative work, you need to show brands what you can do if you want them to hire you. That's where your wallet comes into play. This is the biggest hurdle for most budding UGC creators – putting together a portfolio and making it polished and professional – but it doesn't have to be complicated.
Your portfolio should be a scrollable static link rather than a slideshow or Google doc. Wix and Squarespace are good options for simple portfolio sites. More important than where you keep your wallet, however, is what you put in it.
The most important thing brands want to see when reviewing your portfolio is whether you can create the type of content they are looking for and whether it should be the main focus of your portfolio, not buried on page three. Here's what we recommend including in your portfolio:
A short introduction about you: This is where you add any relevant work history (content you've created for other brands).
Photos and videos of your work: It's incredibly important to include videos and not just product photography as video is the king of marketing right now, so most brands looking for UGC will be looking for someone who can shoot a video.
Contact details: While you can do outreach and business communications through your social media direct messages, it is good practice to have a dedicated email address and include it in your portfolio for clear and easy communication.
Looking at a blank portfolio and wondering how to get started is the hardest part. Here's Kapwinger's (and UGC creator) Katie Xu's advice on building your first portfolio:
The big advantage of this tip is what Katie recommends if you don't have any existing UGC work to reference in your portfolio. She tells you to make something with items you already have. Here are some examples of "UGC" types you can use if you're just starting:
Take product photos and videos of cosmetic items you already own.
Record some unboxing videos with natural reactions.
Record yourself with a product you love and give a short tutorial about it.
This content also does not have to be hyper-professional. Brands are looking for content that looks like it was created by an everyday user of their product. Simple smartphone photography and videography in good natural light are perfect. You don't need to do much editing on your work, but we recommend using an online video editing tool to cut multiple clips and add subtitles.
5. Start Finding Brand UGC Jobs
Now that you've built an impressive portfolio, it's time to get paid. There are three ways you can grab the attention of brands that need UGC.
1. Cold range: This is probably the hardest way to find UGC jobs as you may not be talking to someone who is already in the UGC market making it harder to sell. Rather than target specific brands, TikTok creator @UGCang recommends targeting PR and marketing agencies:
Regardless of whether you're pitching individual brands or agencies, you can find UGC-specific email reach templates on TikTok from other creators to help you send that first email.
2. Twitter "Call": Another way to find UGC jobs is to search for brands that are actively seeking UGC creators. Instead of communicating with them, you respond to their broadcast. This means you can be sure they are looking for UGCs, but it also increases competition as other UGC creators will submit them at the same time as you.
To find brands actively searching, you can search Twitter for Tweets like these:
Sort your search results by the most recent to make sure you take advantage of new opportunities.
3. Organic discovery through Pinterest: Posting your portfolio work on Pinterest and tagging it with relevant keywords ("UGC Content", "UGC Creator", "UGC Sample", etc.) can be a great way to tap into some organic discoveries.
If you go this route, make sure you create and use a UGC-specific Pinterest account. While you should always include your portfolio link in your Pinterest bio, keep in mind that your profile and pins will also serve as a secondary portfolio of sorts. Work that out to draw in the types of brands and partners you want to work with and make sure your contact details are clear so that if brands want to work with you, they know how to contact you.
I wouldn't recommend using Pinterest just to find UGC jobs, but it's a useful additional channel to consider alongside your other outreach efforts.
Now that you know how to get on a brand's radar, let's talk about some mistakes to avoid when working with brands as a UGC creator.
Common Mistakes to Avoid
It's easy to make mistakes when you're just starting. Fortunately, there are plenty of other UGC creators who have been there, done that, and experienced it to spread the word on social media so that you don't have to.
These mistakes can be grouped into two categories: mistakes you make before you get the branded deal (portfolio errors) and mistakes you make after you close the deal (contract errors).
Errors in UGC Portfolio
1) Include your rates in your portfolio
You can put your UGC fees in your wallet, but we recommend that you don't. Katie Xu, the creator of Kapwinger and UGC in her own right, found that one of three things will happen when she counts her fees:
Brands will find your rates too expensive. They will immediately throw you out and pick someone with lower rates.
Brands will find your rates too low. If you quote way under budget, brands won't tell you. They just pay your cheap rate and you deceive yourself about the added value of your work.
Brands will think your rates are correct. This sounds like the best scenario, but it limits your bargaining power and trading options. You always want a little leeway to get the best deal for you.
Instead of including fees in your portfolio, let brands know that fees are negotiable when they ask to see your portfolio. Keep two numbers in mind: your order number and the actual lowest amount you're willing to accept. The lowest number should still be a number that feels reasonable and would be happy to receive.
2) Don't put content at the center of your portfolio
Less is more when it comes to your portfolio. The site should be easy to navigate with UGC content front and center. Many creators of UGC recommend the "What is UGC?" section to sell brands on the value of UGC content, but it's usually not necessary.
If a brand is looking at your portfolio, chances are they already know what UGC is and how valuable it is; after all, they consider hiring him to make it. If you're cold marketing and you're worried the brand isn't familiar with UGC yet, incorporate that value proposition into your email pitch, not your portfolio.
Here are some other common mistakes in UGC portfolios to avoid from a portfolio reviewer's perspective when considering hiring creators for your TikTok agency:
UGC Contract Errors
1) Not negotiating the payment correctly
There are two things you want to include in your contract so brands don't take advantage of you: prepayment and a listing of the product for review.
That first part is pretty clear. It is the indispensable minimum to demand half of the payment in advance and the other half at the end. Most makers require full payment in advance.
The second part is more of a gray area as the creation of UGC continues to expand as an industry. It should always be included in your contract that you receive the product you are reviewing for free. Many brands will only want to enter into gifted collaborations: they send you the product for free and in return, you create content about it.
I would discourage these collaborations unless the value of the product far exceeds their normal rates. Even if you're just starting, you don't have to work for free as you can build your portfolio content with things you already own. Unlike an influencer who is just starting and wants exposure, your brand will not benefit from this collaboration. All you get is a product.
2) Don't watermark your video before paying
This goes hand in hand with advance payment and should be stated in that part of your contract. While most brands operate in good faith, it only takes one burnout to lose a week or more of pay. Prevent your work from being stolen by using a watermark until the brand pays you.
Adding a watermark doesn't have to be difficult or time-consuming. You can easily add a large half-opacity speech bubble from your UGC handle in the middle of your video or image (where it can't be cropped).
Submit the work with the watermark for approval and then, upon receipt of payment, submit a clean version of the file without the watermark.
3) Do not negotiate the usage rights
You must include in your contract the terms of the usage rights, that is, how long the brand can legally use your content without having to pay you more money.
More experienced creators know how to grant rights to use a brand for an initially agreed-upon period (30 days is a good rule of thumb) and then charge a renewal fee if they want to use it longer, such as in an ongoing ad campaign. . .
Drafting contracts can seem daunting if you are inexperienced with legal jargon. To make things easier for you, you can search online for templates from other creators. Many standard independent contracts can be adapted to your needs. If you know someone who practices or has studied law, you can ask them to review their contract to make sure it's airtight.
Is the UGC a sustainable career?
Yes and no.
While many TikTokers claim to have made thousands of dollars in their first month creating UGC, this is no guarantee that you will. Remember, assuming everyone is honest, you're only looking at the TikTokers who made that much money. How many others do you think haven't earned as much but don't publicize their lack of success so lavishly? And do you think the TikTok algorithm would pick up their TikToks if they did? This is called survival bias, which means that there is more focus on people who have gone through a certain selection process (in this case, making money as UGC creators) than on those who have not.
Some sources say brands pay at least $250 for 60-second videos. However, a quick search on Upwork reveals that some pay as little as $5 per video. If you're trying to live full-time as a UGC creator, how much content do you need to generate to pay for rent, food, and other necessities?
That's not to say there isn't money to make UGC. There are. And if you're an established content creator, you can and should take advantage of the current demand for UGC. If you're just starting, accept UGC offers as a source of extra income, but don't think you can participate in this type of content and immediately replace your 9-5 income.
If you choose to become a UGC maker, your income ultimately depends on the brand offering. While the demand for UGC is high right now, a drop in that demand could leave you struggling to earn an income. So if you want to be a full-time content creator, don't focus entirely on UGC. Develop your content creation skills, find your niche and build your brand. Treat UGC as a way to earn extra money, rather than the beginning and end of your content creator career.
Conclusion – How To Become A UGC Content Creator
Keep creating
Creators specializing in user-generated content started the same way as content creators. They started to hone their skills, learned from their mistakes, and kept chasing opportunities until one of them got stuck. And while UGC may not be the best career some TikTokers claim to be, it's still a great way to monetize and acquire skills that will serve you well whatever the future brings.