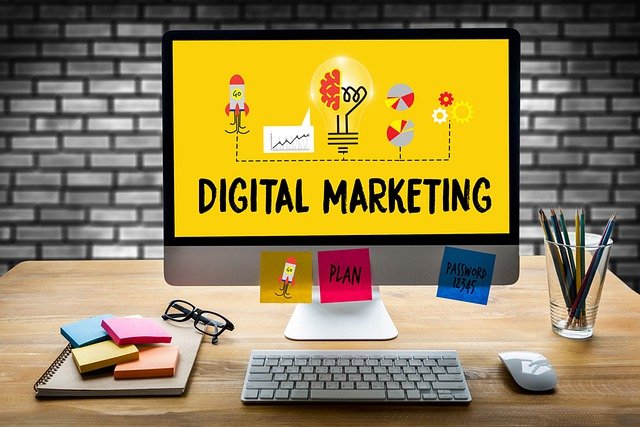 Consumer behavior is ever-changing, so your digital marketing strategies should keep up. This 2022, you need to learn more about the latest digital marketing trends that will make for effective promotional techniques. Don't let your brand get lost among your competitors. Develop strategies to engage your audience, keep them loyal, and attract new ones using the following trends.
1. Email Has Become a More Valuable Marketing Channel
Email marketing is among the key digital marketing trends this 2022 as it still works in delivering the message to the right target. Here are some tips from marketing experts when it comes to emails:
Personalize emails to make them effective. Use their name and talk about things relevant to them, as if you're talking to a friend. It makes your customers feel important and encourages them to engage.
Make your emails entertaining while keeping the details minimal. Use GIFs, cartoons, and other dynamic elements without overdoing it. Don't forget to use a mobile-friendly design, too.
Send appreciation emails to thank and greet customers during birthdays or other special occasions. It helps establish a connection, relationship, or even loyalty.
2. Video Content Is a Centerpiece of Any Marketing Effort
More businesses have come to rely on visual content to introduce their new offers, engage customers, and increase sales. As the global population approaches 8 million, almost 40% of the planet's residents will be digital video consumers. Before making video content, take note of these trends : 
Use vertical videos for the convenience of mobile device users.
Videos must only be about 5 to 15 seconds long to persuade customers to try and watch them.
It is critical for video content to have interactive elements, such as polls, call-to-action, forms, and the like. Doing so will allow your customers to interact with you beyond filling out the form.
Consumer demand for live video started as one of the digital marketing trends in 2020, and it's still growing this 2022. Live videos also have higher engagement than pre-recorded videos. Facebook Live videos, for instance, gain as much as six times more engagement than regular videos. It is likely because they lead followers to discuss among themselves.
Optimize videos by putting out videos with relevance, consistency, and technical optimization. Post videos that answer your customers' questions and share something worth learning about your brand. It will help if you follow a regular video publication schedule. Don't forget to use keywords in the video descriptions, put title tags, use eye-catching thumbnails, and respond to users' comments.
Create more social media stories. Use these to interact with your customers more informally. Encourage your customers to tag you in their stories about how they use your products.
Optimize videos for silent viewing. It gets annoying for many if videos suddenly play loudly on their phones, especially when they're in public. Create videos with closed captions, for instance. Users tend to watch videos with captions 12% longer than videos without any.
3. Customer Service and Sales Now Call for Conversational Marketing
Instead of addressing customers as "sir" or "ma'am," customer service and sales representatives have moved on to more personalized interactions. It is easier to connect with customers when you use their names to address them. Interactions now go beyond store visits, phone calls, emails, or online forms. They now include using instant messaging apps for more human-centered conversations.
4. Consumers Prefer Brands That Care
More consumers tend to examine brands based on their positions regarding the environment, sustainability, animal welfare, and goodwill. They tend to veer away from brands associated with irresponsible actions toward Mother Nature, animals, and humankind.
5. More Consumers Love Easily Consumable Information
It is easier for people to tune in to podcasts and watch short clips while commuting and getting stuck in traffic. YouTube users prefer short videos over long ones. Facebook scanners prefer to watch videos on the site without sound. Twitter videos get more interactions from other users.
6. Take Advantage of User-generated Content
Boost your credibility using the words of your happy and satisfied customers. When you write about a product, take a direct quote from your existing customers' reviews. Collect more user-generated content to boost your sales, improve brand loyalty, gain influence, and make your social media posts more relatable.
7. Build Cross-platform Campaigns to Follow Key Digital Marketing Trends
Your audiences likely have accounts on different social media sites. Establish a presence in different social networks, but don't post the same message on all sites. Otherwise, you might ruin your credibility.
It helps if you know how to identify different buyer personas for your market segments. This way, you can encourage engagement and improve customer experience.
8. Social Commerce Is Gaining Ground as One of the Top Digital Marketing Trends
More customers are slowly becoming a preferred option among buyers because of its convenience. You can do your shopping on the social media site itself, or clicking a link will direct you to a product page with a Buy button. Facebook has Shops, while Instagram has Checkout.
9. Customers Love Reading Reviews
Have you also found yourself reading product reviews and paying more attention to those with images or videos? It shows the consumers' preference to learn about other customers' experiences with your product. Make sure to include a review page on your website. Encourage your customers to leave one after buying your products.
10. Optimize for Google Search's Featured Snippets
Featured snippets give your customers a glimpse of what information you have to offer right on the search engine results page (SERP). The most coveted spot is at the top of the SERP before the rest of the organic listings. It is called "position zero" and is likely the only page that a Google user opens.
However, there is no surefire way to get to position zero, making this one of the tricky digital marketing trends to implement. It involves using various SEO techniques than what regular Google listing efforts require. You can look for a reliable SEO company to help you find an optimization combination that works for you. If you succeed, you will have a substantial competitive advantage over the competition.
11. Voice Search Is Still Expected to Grow
In the US, around 128 million people used a voice assistant every month in 2020. It was higher compared to the 115.2 million in 2019. It is expected to increase to 135.6 million by 2022. Don't miss out on getting the attention of millions of customers, so include voice search in your digital marketing efforts.
Make sure to use voice search for local searches. It is likely to grow due to the increasing use of smart speakers. Users can control these speakers like a "virtual assistant" with their voice. If you want voice search optimization, use natural conversational language. Create content to answer questions that users ask as though they are talking to another person.
12. Focus on Gen Z More
One of the key digital marketing trends of 2022 is to shift the focus of your promotional efforts to Generation Z. It refers to people born from 1995 to 2010 who are now coming of age. They are raised in the digital world, giving them a different perspective from the Millennials born before them. Gen Z is also more diverse than past generations.
You can use Gen Z's diversity to your advantage. As discussed before, personalized marketing efforts should come into play.
13. Clear Content Is More Effective
Your audience is likely bombarded by a lot of information online. But you can stand out by delivering clear and concise content that your consumers can easily understand. Prioritize your customers' meaningful experience over everything else. Make your content educational and straightforward. 
14. Accessibility Is a Must
Like how you should consider diversity when making your products and promoting them, consider it too when planning for accessibility. There are over one billion people in the world with a disability. Don't miss out on promoting your products to this market segment.
Think about products that will cater to their needs. For instance, you can have seamless and tag-less clothes to reduce discomfort, shoes with hook-and-loop openings, and clothes with concealed access for medical devices. Losing customers with disability also means losing the business of their family and friends, giving them more purchasing power.
15. Animations and 3D Illustrations Are In
Do more than just post pictures related to your business online. They won't stand out from the digital crowd. Animations and 3D illustrations can add movement to your designs.
16. Keep Up with TikTok
Aside from Facebook, YouTube, and Instagram, consider adding TikTok to the top digital marketing trends this year. The app has risen to over 1 billion users, including influencers earning vast money from sponsorship deals. If you want to reach out to more people, try going on TikTok.
Keep up with the latest digital marketing treason to find a competitive advantage for your business over other competitors. Follow any or combine the aforementioned trends to develop a digital marketing strategy that works.